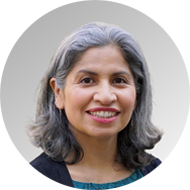 Ingrid Roberson, Ed.D.
Assistant Director, Research Learning
Dr. Ingrid Roberson is the Assistant Director of Research Learning, leading the i3 Data Research Learning Network (DRLN) for counties and districts. The DRLN is a facilitated state-wide research learning network focused on transforming data and assessment practices through an innovative three-pronged approach: 1) Deeper Learning (instruction), 2) Data Literacy & Leadership (innovation) and 3) Data Dashboards (impact). Prior to joining the CCEE team, Dr. Roberson was the Associate Superintendent of Academic Services at the Alameda County Office of Education. Ingrid served as a district leader in Oakland Unified School District as the Executive Director for Research, Assessment and Data and in San Francisco Unified School District as a Senior Researcher. In addition to her work in K-12 public education, she conducted state and national evaluations at UCLA's National Center for Research on Evaluation, Standards, and Student Testing (CRESST). Dr. Roberson received her Bachelor of Arts from the University of California, Berkeley; Master of Arts from Stanford University; and Doctor of Education from UC Berkeley.