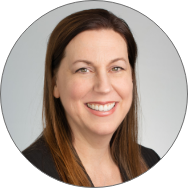 Michelle Magyar, Ph.D.
Senior Advisor, Policy Engagement and Impact Initiatives
Areas of Focus:
Evaluation of Statewide Social-Emotional Learning Initiatives
Evidence-based Supplemental Instruction and Support Services (AB 86)
Internal Impact Measurement & Analysis
Program and Policy Updates and Evaluations
Dr. Michelle Magyar is the Senior Advisor of Policy Engagement and Impact Initiatives for the CCEE. In this role, she leads the implementation and management of fiscal and operational processes, as well as the development and coordination of strategic communication and engagement activities to support the agency.

Prior to joining the CCEE, Dr. Magyar served as the Local Control Funding Formula (LCFF) Project Manager for the State Board of Education (SBE). She also served as an Administrator and Consultant with the California Department of Education (CDE).

Dr. Magyar previously worked as an Assistant Professor at the California State University, Long Beach. She received her Bachelor of Arts degree from the University of California, Berkeley; Master of Science degree from Purdue University; and Doctorate of Philosophy degree from Michigan State University. She also completed a postdoctoral fellowship at the University of California, Los Angeles.
Sign up to receive
CCEE news!
Sign up for CCEE communications to receive news
about the latest resources and events.