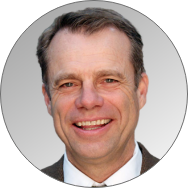 Chris Hartley
Deputy Executive Director
Areas of Focus:
Operations
Statewide System of Support
Dr. Chris Hartley serves as a Deputy Executive Director at the California Collaborative for Educational Excellence (CCEE). While supporting CCEE Executive Director, Matt Navo, his primary role is leading and supporting the CCEE Center of Transformative Systems for Equitable Educational Outcomes and efforts to build capacity and improve accessibility within the CA Statewide System of Support.

Transitioning to CCEE from the role of serving as Humboldt County Superintendent of Schools, his background and service is focused on meeting the needs of children and youth throughout the K-12 system. Through efforts focused on networking and collaboration, he has developed and built relationships and partnerships with multiple regional and statewide agencies and organizations. He strives to improve student outcomes by supporting innovative strategies that maximize resources, align initiatives, build and foster partnerships and cohesion, while utilizing improvement science practices.

With 32 years in education, Chris originally began as a teacher in high school level alternative education programs, and ultimately transitioned to high school principal, founder and principal of a charter school, and Superintendent for the Northern Humboldt Union High School District. Every student must have accessibility to a rich and meaningful learning experience. Serving and advocating for the needs of students in rural communities with a focus on building relationships among diverse community members and educators has proven instrumental in successful program design and implementation during his career.

Investing in and fostering the professional growth of individuals and teams leads to organizational improvement and growth. Dr. Hartley has practical experience leading organizational improvement efforts that align with student improvement outcomes. Serving as a District and County Office Superintendent has grounded Dr. Hartey in the importance of relationship building and focus on empowering individuals to lead and serve.

As a practitioner, Chris is excited to be part of the team at CCEE and looks forward to serving students in the state by serving as a partner in transformational planning and innovation. His knowledge and experience serving students and communities experiencing high levels of trauma is founded on sound understanding of MTSS practices and a sense-based approach to designing effective intervention and support efforts.