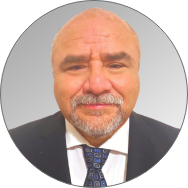 Dr. Gonzalo Avila
Senior Manager
Areas of Focus:
Independent Study Professional Learning Network (ISPLN)
Dr. Gonzalo Avila is the Senior Manager of Instructional Systems and Innovation for the CCEE. In this role, Dr. Avila assists local educational agencies (LEAs) in a systemic review to accelerate learning and achievement.

Dr. Avila has served as an educator leader for 27 years. During his career, he served as a bilingual teacher, assistant principal, and principal. Dr. Avila has held increasingly responsible director roles, which have included Director of English Learners, Director of Elementary and Secondary Education, and Director of Accountability and Continuous Improvement. His areas of expertise include curriculum and assessment, professional development, community building and leadership development to ensure that every student receives a premium education. Through the use of data-informed practices, Dr. Avila empowered administrators and educators to improve educational quality for all students.

With a deep understanding of TK – 12th grade instructional program implementation, Dr. Avila has worked closely with secondary schools focused on increasing their graduation rates while advancing their A-G subject requirements. Dr. Avila is dedicated to becoming an active thought partner with educators in order to improve student outcomes. His expertise in delivering professional learning emphasizes cultivating a culture of fostering school improvement while leading equitable schools.

Dr. Avila received his Bachelor of Arts degree in Sociology from the University of California, Riverside; a Master of Arts degree in Educational Administration from California State University, San Bernardino; and a Master of Arts degree in Education from Claremont Graduate University. Dr. Avila earned his Doctoral degree in Educational Leadership from California State Polytechnic University, Pomona, where he currently serves as an adjunct professor.