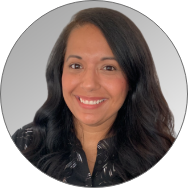 Nicole LoBese
Program Specialist, Community Engagement
Areas of Focus:
Community Engagement Initiative (CEI)
Nicole LoBese is the Program Specialist for California's Community Engagement Initiative (CEI). In this role, she supports the Community Engagement Initiative within the CA System of Support. The CEI is focused on building the capacity of communities, school districts, and county offices of education (COEs) statewide to engage each other more meaningfully in the Local Control Accountability Plan (LCAP) development process.

LoBese comes to the CCEE with 12 years of experience in education directly supporting students, families, and educators. Prior to joining the CCEE, she was with the Sacramento County Office of Education as a Program Analyst in the Curriculum and Instruction Department. Throughout her career in education, LoBese has worked in various positions alongside teachers and administrators in some of Sacramento's most vulnerable communities and schools.

LoBese holds a Bachelor of Science degree in Fire Protection Administration and Technology from the California State University of Los Angeles and is a nationally certified Emergency Medical Technician. In her spare time, she works as a volunteer Firefighter, tries to get outdoors as much as possible, and enjoys spending time with family.

Her passion in continuing to support the work of providing a quality and equitable education for every student helped lead her to joining CCEE.