News & Announcements
January Resources
---
About the I3 Center
The Innovation, Instruction, and Impact (I3) Center implements a statewide approach to improving LEA capacity by collaboratively developing, delivering, sharing, and spotlighting practices that have demonstrated the power to improve outcomes for students.
About the CCEE
The California Collaborative for Educational Excellence is a statewide leader delivering on California's promise of a quality, equitable education for every student.
Executive Director's Corner
By Matt J. Navo, Executive Director, CCEE
CCEE uses data to improve and deliver its statutory and improvement obligations across the state. The Innovation, Instruction, and Impact (I3) Center is the backbone of data for CCEE. They support the agency in analyzing the organization's effectiveness and in identifying "bright spots" in the state that other local educational agencies (LEAs) can learn from.
Under the leadership of Deputy Executive Director Sujie Shin, the goal of the I3 Center is to support the work of the CCEE, collaborate with state lead agencies, and use data to improve. This month's newsletter highlights ways you can work with the I3 Center and other LEAs on various improvement initiatives related to improving outcomes for students through the use of data in your organization.
---
Measuring the Effectiveness of California's Professional Learning Initiatives
By Allan Taing, Senior Manager of Research & Impact Analysis, CCEE
During the 2021-2022 budget cycle, the state invested $75 million across three grant programs to enhance the educator professional learning infrastructure within the Statewide System of Support. Through the Education Omnibus Trailer Bill of the 2021 State Budget Act, CCEE is working with our partners at the California Department of Education (CDE) and the State Board of Education (SBE) to support the county offices of education that have been selected as program leads for these grants to develop professional learning opportunities for learning acceleration, literacy, and open educational resources. The four-year $50 million Learning Acceleration System Grant Program will be led by Lake, San Diego, and Santa Clara County Offices of Education; the four-year $10 million Reading Instruction and Intervention Grant Program will be led by Contra Costa Office of Education; and the two-year $15 million High-Quality Online Instructional Materials Initiative will be led by Kern County Superintendent of Schools.
In addition, evaluation leads have also been selected to lead rigorous program evaluations to determine the effectiveness of these professional learning initiatives. Education Northwest and Social Policy Research Associates will lead the evaluation of the Learning Acceleration System Grant, while the American Institutes for Research (AIR) will evaluate the Reading Instruction and Intervention Grant Program, and WestEd will evaluate the High-Quality Online Instructional Materials Initiative.
An important component of these program evaluations is the connection of these professional learning initiatives to supporting system transformation, improving tiered supports, and measuring impact. To support larger statewide coherence, CCEE, CDE, and SBE are coordinating the work of these evaluation teams to develop a common set of data metrics across evaluations and to support alignment not only across these evaluations and other related programs, but also within the System of Support. These evaluation teams are convening on a recurring basis with the CCEE, CDE, SBE, representatives of the Statewide System of Support, designated county offices of education, and other selected partners in support of this coherence effort.
The first gathering was a "data boot camp" in July to support the evaluation teams with the data and resources available to them as they launched their evaluation projects. The second gathering in August brought in program evaluation teams conducting ongoing statewide system evaluations to share their lessons learned to the new evaluation teams. Moving forward, these convenings will occur on a bi-annual basis and the objective of these convenings will be to discuss data collection, analyses, interim results, and implications for ongoing development. The goal of this work on coherence and alignment is to uncover the evidence-based practices that promote educator professional development and ultimately support transforming education for all students in California.
---
Balancing Data and Assessment Systems to Accelerate Learning
By Ingrid Roberson, Assistant Director of Research Learning, CCEE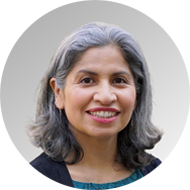 The Center for Innovation, Instruction, and Impact (I3) is excited to announce the I3 Data Research Learning Network (DRLN). The I3 DRLN brings together select districts and counties to innovate around data and assessments, focusing on one of two areas: Balanced Assessment Systems or Balanced Data Systems. To promote deeper learning, districts conduct a Balanced Assessment System review, ensuring that supportive policies, programs and practices are in place for formative assessment practices that promote student agency in the classroom. For more Balanced Data Systems, districts assess their current data systems through an equity lens, identifying opportunities for innovation. Districts can also capitalize on the latest data visualization technology for continuous improvement and community engagement.
The I3 DRLN is a timely opportunity, especially for small to mid-size districts and counties, to leverage their data and assessment systems (and investments) to accelerate learning. According to Hilary Kjaer, Director of Teaching and Learning at one of the selected districts, "Rincon Valley Union School District is excited to embark on this journey with the I3 DRLN team! As we strive to develop a strategic plan for accelerating student learning, we know this is the perfect collaborative partnership." The DRLN is a three-phase initiative with the Planning Phase starting in January 2023 and running through June 2023. To learn more about this innovative initiative, please see the I3 DRLN website which will be updated throughout the year.
---
Why Universal Design for Learning?
By James McKenna, Assistant Director of Professional Learning and Leadership Development, CCEE
Universal Design for Learning (UDL) is the bedrock of best first instruction; it's in every state curriculum framework and is the only framework required by the Every Student Succeeds Act. However, that's not necessarily a compelling argument to engage educators to begin their implementation of UDL. They're working hard as it is, and no one has time for "one more thing".
Except UDL isn't one more thing. It's a way to better achieve the things educators are already working hard to do — support language acquisition, engage students socially and emotionally, implement multi-tiered systems of support, and more.
That's why CCEE has partnered to develop the "Why UDL?" series of videos — to connect UDL to the work that people are already doing and to show how UDL can help them in those efforts. Working with our friends at TextHelp, we've recruited state and national experts to engage in conversations and presentations to better communicate how UDL connects to a variety of key initiatives. Housed on the Why UDL page of the UDL Journey Guide, these videos serve as learning opportunities for leaders and teams seeking to implement UDL who can then leverage them as part of their communications and stakeholder engagement efforts.
CCEE is tremendously grateful for the collaboration provided by TextHelp and our speakers, all of whom volunteered their time and contributions to be able to offer these resources to educators across the state at no cost.
UDL and…
Speaker(s)
Blended Learning
Dr. Catlin Tucker, author, educator, and expert in blended learning
CA MTSS
Rhonda Marriot-Spencer, CA SUMS and Orange County Department of Education
Equity and Antiracism
Andratesha Fritzgerald, author, educator, and expert in UDL, equity, and antiracism;
David Toston, Senior Advisor of Equity and Innovation, CCEE
Expert Learning
Dr. James McKenna, Assistant Director, CCEE and expert in Universal Design for Learning
Language Learners
Dr. Soomin Chao, Multilingual Academic Support;
Elise Yerkey, Inclusive Design, from the Los Angeles County Office of Education
Social Emotional Learning (SEL)
Lisa Bosio, expert and consultant at Novak Education
Special Education
Heather Calomese, Director of Special Education, CA Dept of Education;
Kevin Schaefer, Director of Equity and Inclusive Practices, Supporting Inclusive Practices;
Mindy Fattig, Senior Advisor of System of Support, CCEE
---
Amplifying Innovative Practices Through District Spotlights
By Dorcas Kong, Senior Specialist of Executive Projects, CCEE
The Innovation, Instruction, and Impact (I3) Center is excited to soon be launching what we're calling the Spotlights Project. Aligned with the goal of the I3 Center, the Spotlights aim to curate stories that identify and amplify emerging practices from school and district teams to collaboratively provide students in California with what they need to thrive.
In the coming weeks, the I3 Center will be publishing Spotlights on different local educational agencies (LEAs) that have implemented innovative and inclusive practices to improve 1) student academic outcomes; 2) student/family engagement and well-being; 3) staff and community supports; or 4) systems, policies, and governance. The Spotlights will shine a light on not only the successes, but also the challenges, pitfalls, and lessons learned to serve as blueprints for other LEAs facing similar issues. Although LEAs across California vary in size and demographics, we hope these documented success stories can pave a way for LEAs to become learning organizations — absorbing the lessons learned, leveraging those perspectives to create accessible points of conversation, and generating ideas around other innovative pathways to replicate some of these successes across the state.