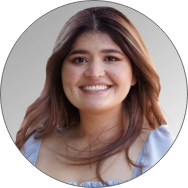 Belinda Gaspar
Program Specialist of Teaching, Learning, and Leading
Areas of Focus:
Learning Acceleration System Grant
Belinda is a Program Specialist for CCEE's Teaching, Learning, and Leading Center. She primarily works on the administration and project management of the Learning Acceleration System Grant and evaluation projects associated with the grant alongside Deputy Executive Director Stephanie Gregson and Assistant Director Stacey Wedin. She also supports the center's efforts to provide Direct Technical Assistance to LEAs across California.

Belinda comes to CCEE with a lifelong passion for promoting equitable education policies. Prior to CCEE, Belinda worked with students across all grade levels in California in various roles as an ELD assistant, tutor, and civic engagement intern. She believes qualitative and quantitative research are essential to better understanding students' educational and developmental needs. Her most recent project is a program evaluation of a civic engagement and college readiness program for high school students in the Los Angeles area. Through a diverse set of research methods, Belinda and her team provided their nonprofit client with five policy recommendations to better promote civic engagement as well as college assistance and persistence among program participants.

Belinda double majored in English and Political Science at the University of California, Santa Barbara. In June 2021, she received her Masters of Public Policy with a focus on education from the University of California, Los Angeles.
Sign up to receive
CCEE news!
Sign up for CCEE communications to receive news
about the latest resources and events.