News & Announcements
Request for Proposals
Development and Delivery of Resources and Services to Support Professional Learning Activities for Local Educational Agencies
Proposals Accepted Through: October 30, 2023 at 4:00pm PST
Balanced Assessment System pilot
In January 2024, CCEE will be launching a Balanced Assessment System Pilot, where selected LEAs will pilot a micro-course and toolkit, designed to support them in creating balanced assessment systems. This opportunity is a right fit for LEAs wanting to conduct a review of their current assessment systems, especially if deciding whether to make further investments in interim and/or curriculum-embedded assessments.
Interested in learning more? Register for a virtual informational session on Monday, October 16 from 1-2pm PST. If you're not able to make the informational session, the archived recording will be posted on CCEE's website following the session.
Open Door Sessions
CCEE, in collaboration with LEAs and partner organizations, is hosting "Open Door" sessions to share best practices, tools/resources, and strategies to support student learning. These sessions provide opportunities for county office and/or district staff to listen and learn from other LEAs across the state.
Below are archived materials from past Open Door Sessions:
Please check our Events Calendar or follow CCEE on Twitter and LinkedIn to stay up-to-date on upcoming Open Door sessions.
LEA Spotlights
The Spotlights Project aims to celebrate some of the innovative, inclusive, and shareable practices that LEA teams have implemented to improve outcomes for students across our state. Each Spotlight organizes the successes, challenges, and lessons learned in a way that calls attention to emerging practices, reproducible strategies, and applicable resources, in hopes of introducing accessible points of conversation for other LEAs looking to resolve similar issues.
Below are two recently published Spotlights. Click on the links below to learn more about the innovative practices taking place in these LEAs.
To recruit and retain a teacher workforce that better reflects their student population, Pittsburg USD employed a multi-pronged set of strategies anchored around collecting input and feedback from the broader school community, grounded in data, and focused on creating an inviting culture that celebrates the community and the students they serve.
Fresno CSS sought to alleviate the burden on their LEAs that resulted from the influx of plans and deadlines in response to the pandemic and its relief efforts by rooting their work in improvement science to address a specific problem through smaller, measurable changes to make a meaningful impact.
---
About the I3 Center
The Innovation, Instruction, and Impact (I3) Center implements a statewide approach to improving LEA capacity by collaboratively developing, delivering, sharing, and spotlighting practices that have demonstrated the power to improve outcomes for students.
About the CCEE
The California Collaborative for Educational Excellence is a statewide leader delivering on California's promise of a quality, equitable education for every student.
Executive Director's Corner
Return on Investment (ROI) in Education
By Matt J. Navo, Executive Director
In 2021, in response to the needs created by the COVID-19 pandemic, the State Legislature funded Assembly Bill (AB) 86. The purpose of AB 86 was to provide support to local educational agencies (LEAs) in maximizing positive pupil outcomes and most effectively using funds. Basically, maximize the most effective use of funds to support students and see a return on investment (ROI).
CCEE is responsible for providing support to LEAs in maximizing positive pupil outcomes with the most effective use of funds to implement learning recovery programs. We do this by designing and implementing initiatives that explore problems of practice and emerging/best practices in the field to develop and share high quality, relevant, and usable lessons learned to support sustained improvement for students by June 30, 2024.
Under the direction of Sujie Shin, Deputy Executive Director, and Dr. Ingrid Roberson, Assistant Director of Research Learning, CCEE has elevated the work of LEA best practices to identify and share the best investments for the return on the investment of student outcomes.
This newsletter highlights some of this work and how to get involved.
---
Navigating Continuous Improvement Through Street Data
By Sujie Shin, Deputy Executive Director
In education, we talk a lot about "data." We espouse "data-driven" decision-making, have an abundance of data walk protocols; we spend much of our collective time and effort in collecting and reviewing data – test results, attendance files, disciplinary records, survey responses…it goes on. But what we don't often ask ourselves is, "Is this the right data?"
When I was a classroom teacher, I started the year with my student roster, which was always accompanied by the final grades and their standardized test scores from the prior year. We sat in grade-level teams, sorting our students in reading/math groups according to their annual test results, and started developing our instructional plans around this data.
What I soon realized was that those standardized test results often had little relationship to what kind of support my students needed, what literacy or numeracy concepts they understood or were struggling with, and definitely showed me nothing about who they were as people. I got that through my classroom tests, formative assessment practices, getting-to-know-you interviews, and watching them interact with each other and their work.
This is not to say that standardized assessments aren't meaningful. They tell us a lot about patterns of achievement across our students, illuminating next steps for further inquiry we might need to take to understand what our students are struggling with and where there may be larger gaps in instruction and support. But as Shane Safir and Jamila Dugan exhort us to do in Street Data, we need to get beyond only ever looking at satellite data in a systematic way, but push ourselves to examining map- and street-level data in order to both understand and act upon the needs of students.
We are so privileged to be working with a cohort of school district and county office teams who are tackling these questions of "what data?" and "for what purpose?" as they look at their internal systems for reducing chronic absenteeism, improving access and outcomes for Black students, developing internal progress monitoring dashboards, and implementing the principles of Universal Design for Learning across their classrooms.
Join us as we continue to learn with them!
---
Data Dashboards: The Promise of Enhanced Data, Discussions, and Decisions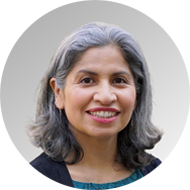 By Ingrid Roberson, Assistant Director of Research Learning
Data dashboards represent a significant investment in educational technology by districts and schools. Data dashboards promise enhanced data for real-time discussions and decisions by end-users, that is, educators. CCEE's Data Research Learning Network (DRLN) includes three districts engaged in innovation journeys with the adoption and implementation of data dashboards.
The DRLN promotes the progress monitoring of data dashboards through user statistics, that is, map data that provides a more focused direction for inquiry and action. In August, Dr. Allan Taing and Dr. Nhi Hang conducted a User Statistics Workshop for DRLN districts, covering such topics as active vs. passive use measures, as well as web traffic measures (e.g. page views, total visits, length of stay, file downloads, traffic sources, etc.). The Measuring User Statistics: Tracking Engagement of Data Dashboards resource is a good example of tools shared with districts. All three districts are now progress monitoring data dashboard use on a monthly basis.
One example is Sanger Unified School District (SUSD). Assessment leaders are collecting and analyzing user statistics such as login counts, average logins, and percent of users logging in as a measure of uptake over the last three years. SUSD is complimenting this map data with street data by conducting empathy interviews with end users to better understand their experiences with data dashboards. Through a combination of map and street data, SUSD is customizing additional supports based on trends across the district, school, and grade-levels. Given the incredible amount of investment in Data Dashboards, DRLN districts, such as Sanger Unified, will be sharing lessons learned at upcoming conferences in November and December (see below for conference list).
---
The UDL Network
By James McKenna, Assistant Director of Professional Learning & Leadership Development
It's no secret that the work of advancing equitable education opportunities for students is hard, lengthy, and often messy work. The opportunity to collaborate, share ideas, get feedback, and draw strength from a like-minded community can be a powerful force — for students, for teachers, and for school and district leaders. That's why CCEE has expanded its support of learning networks to the work of implementing, and measuring the student impact of, Universal Design for Learning (UDL).
Working with partners in three state grant initiatives — the California Coalition for Inclusive Learning (CCIL), Open Access (OA), and Supporting Inclusive Practices (SIP), we have gathered three districts, diverse in demographics and geography but united in the pursuit of inclusive education for all. These districts are:
Davis Joint Unified School District
Nevada Joint Union High School District
Poway Unified School District
Over the course of the 2023-2024 school year, these districts will examine problems of practice related to the implementation of Universal Design for Learning. Engaging in data-driven collaborative inquiry, they will implement initiatives to address these problems and take formative and summative data to monitor and evaluate impact. These indicators include benchmark assessments, student engagement, teacher efficacy, teacher practice, and more. We look forward to sharing their journey with you in our June summary report.
---
Using Street Data to Measure ROI of Statewide Professional Learning Initiatives
By Allan Taing, Senior Manager of Research & Impact Analysis
Program evaluations employ social science research methods to assess the design, implementation, and effectiveness of social programs (Rossi et al., 2019). In 2021, the state invested $75 million to establish three grant programs led by county offices of education to enhance the educator professional learning infrastructure within the Statewide System of Support. External program evaluations are embedded in these professional learning initiatives for learning acceleration, literacy, and open educational resources to support an innovative, rigorous, and analytical examination of these projects to determine the impact and effectiveness of these investments on educator practice and student outcomes. In other words, these program evaluations are trying to measure the return on investment (ROI) for these three projects.
The three program evaluation teams are moving into the second year of their evaluations, concluding their initial planning evaluations and moving onto formative evaluations for these projects. Investigating and determining the impact of these projects on educator practice and student outcomes requires a "Street Data" research approach. Measures of student impact — including results on the California School Dashboard — are satellite data answering the "what". In addition, program evaluators leverage map data and street data through surveys, focus groups, document reviews, and observations, to answer the "why" and "how". CCEE has created a Statewide Evaluation webpage to serve as a repository as program evaluation teams release their findings and recommendations.
To support program evaluation teams in this work, CCEE hosts bi-annual evaluation convenings to bring program evaluation teams, state agency partners, and other evaluation, program, and policy stakeholders and experts together to share findings, best practices, and lessons learned for ongoing development. The most recent evaluation convening on September 27 focused on developing a shared vision and common language across teams for evaluation approaches and methods for measuring student impact. Materials from this convening and prior convenings are available on the Statewide Program Evaluation Convening website.
---
Let's Connect Beyond the Virtual Realm!
This fall, CCEE staff will be presenting at various conferences. If you will be attending any of the conferences below, we would love to see you there! Please let us know if you would like more information about any of these sessions.
Conference/
Presentation
Session & Presenter(s)
California Teachers Association (CTA)'s 2023 Special Education Conference
(October 6-8)
Foundations of Universal Design for Learning – James McKenna, Assistant Director of Professional Learning & Leadership Development
California Assessment Conference (CAC)
(October 9-10)
Balanced Assessment Systems: A Case Study of One District's Journey to Rebalance their Assessment System for Improved Student Math Outcomes – Ingrid Roberson, Assistant Director of Research Learning and Dorcas Kong, Sr. Specialist of Executive Projects
California's Coalition for Adequate School Housing's 2023 Fall Conference
(October 12-13)
The Practice of Educating Very Young Children: Curriculum Drives the Built Environment – Julie Boesch, Assistant Director of the System of Support
Ventura County Superintendent of Schools
(October 19)
Transforming Schools – Matt Navo, Executive Director
What's Right in Education
(October 24-26)
State and National Leaders Panel: Current and Future Trends in Education – Chris Hartley, Deputy Executive Director
2023 Charter School Development Center (CSDC) Conference
(November 8-10)
Shifting Mindsets, Changing Culture: Systems that Support All Students – David Toston, Sr. Advisor of Strategic Initiatives
2023 California Educational Research Association (CERA) Conference
(November 13-15)
Supporting Black Student Achievement: Lessons Learned from Year 1 of the African American Student Success Network – Sujie Shin, Deputy Executive Director and Italo Ciccarelli, Program Specialist

Balanced Assessment Systems: A Case Study of One District's Journey to Rebalance their Assessment System for Improved Student Outcomes – Ingrid Roberson, Assistant Director of Research Learning and Dorcas Kong, Sr. Specialist of Executive Projects

Guiding Our Schools Forward: Best Practices For Districts Utilizing Assessment Dashboards to Improve Data Literacy and Target Student Supports – Allan Taing, Sr. Manager of Research & Impact Analysis and Nhi Hang, Program Specialist

Amplifying Community Engagement for Continuous Improvement – David Toston, Sr. Advisor of Strategic Initiatives
Breaking Barriers Integrated Care Symposium
(November 14-16)
Stories from the Field: Applying the Ecosystem Recommendations to Regional & Local Implementation – Chris Hartley, Deputy Executive Director and Mindy Fattig, Sr. Advisor of the System of Support

California School Boards Association (CSBA)'s Annual Education Conference
(November 30 – December 2)
Data Dashboards: The Good, the Bad and the Ugly – Ingrid Roberson, Assistant Director of Research Learning and Allan Taing, Sr. Manager of Research & Impact Analysis

System Improvement Leads (SIL) Summit
(December 12-13)
CA Statewide System of Support: It is Us (Opening/Keynote) – Mindy Fattig, Sr. Advisor of the System of Support